Scalp Micropigmentation (SMP) from Scalp Tech Inc. Losing your hair can be an emotionally traumatic experience. There are many different solutions to hair loss, but one that is becoming increasingly popular is scalp micropigmentation. This innovative procedure involves using tiny needles to implant pigment into the scalp to create the appearance of a full head of hair. At Scalp Tech Inc., we offer the best scalp micropigmentation services in the business. Let's take a look at why this procedure has become so popular and how it can benefit those experiencing hair loss.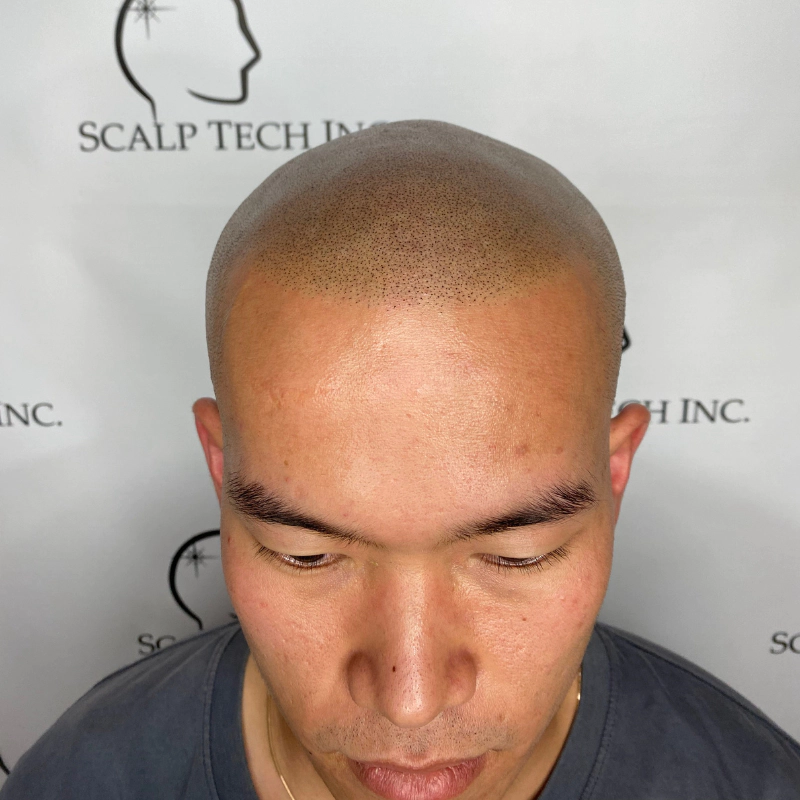 SMP: Safety and Comfort
Scalp micropigmentation is extremely safe and comfortable for those undergoing the procedure. Our team of highly trained technicians uses only the highest quality pigments and equipment, which helps ensure that our clients are getting the best possible results with minimal discomfort or risk of side effects. We also take extra measures to ensure that our clients feel comfortable throughout the entire process by providing them with detailed information about what to expect before, during, and after their treatment.
Scalp Micropigmentation Delivers Natural Results
One of the main benefits of scalp micropigmentation is that it produces natural-looking results that look like real hair growth. The pigment used in this procedure is carefully blended to match each individual's unique skin tone and hair color, so no one will ever know you've had a scalp micropigmentation treatment unless you tell them yourself! Best of all, once your treatment is complete, you won't have to worry about any daily maintenance—just a few simple steps each day to keep your results looking fresh and natural!
SMP Is A More Cost Effective Solution
The cost of scalp micropigmentation services can vary depending on a variety of factors including how much coverage you need, how many treatments you need, etc., but it generally costs far less than other solutions for hair loss such as wigs or transplants. Plus, since there isn't any daily maintenance required after your initial treatment(s), you won't have to worry about spending extra money on products or services down the line!
SMP By Sclp Tech Inc.
At Scalp Tech Inc., we understand how difficult it can be when you are facing hair loss due to genetics or medical conditions such as alopecia or chemotherapy treatments. That's why we strive to provide our clients with the most advanced scalp micropigmentation services available today—so they can get back their confidence and enjoy life again without worrying about their appearance! If you think scalp micropigmentation might be right for you, contact us today for more information on how we can help! Feel free to see what our clients have to say!